Arizona House of Representative Ruben Gallego (who I have referred to in the past as being part of the Greedy Gallegos) believes he has the experience and qualifications to run for Congressman.  But if you look at his record as House of Representative in Arizona, you will find that not one single bill where he lists himself as a Prime Prime Sponsor has NOT passed.
A crummy record for a politically greedy man. 
My advice for Gallego is to garner more experience and work on having more success under your belt.  There is a reason why the Arizona Central endorsed Mary Rose Wilcox over this snot-nosed politician who is getting a lot of 'outside' and/or dark money. 
Advice for Gallegos?  Stop using your political status and power to threaten those who have more experience than you.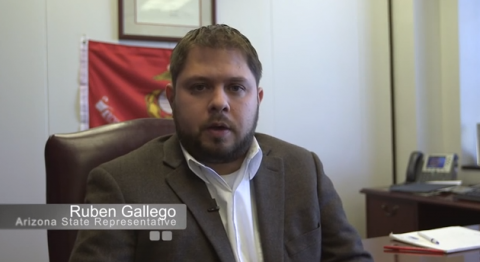 Do you like this post?