Key Swing Independent Voter Group Led By Women Endorses Wendy Davis For Texas Governor -- Cites Birthright Citizenship / Culture of Death
"....
that the most responsible and most intelligent members of society are the less fertile; that the feeble-minded are the more fertile. Herein lies the unbalance, the great biological menace to the future of civilization. Are we heading to biological destruction, toward the gradual but certain attack upon the stocks of intelligence and racial health ...?" – Margaret Sanger, Eugenicist and Author of Pivot of Civilization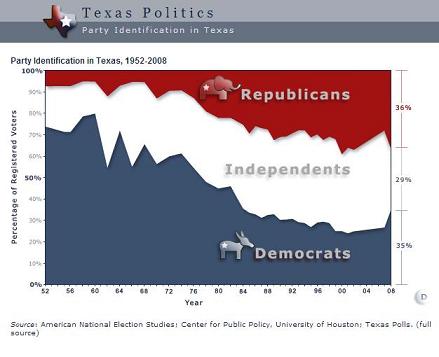 Scottsdale, AZ -- Somos Independents is a key swing voter group led by Mexican-American women. We put 
people before Party
with little patience on partisanship that detracts from solving tough American issues.  We chose to be independent registered voters in light of several issues to include the "life" hypocrisy we see in both the Republican and Democratic Party.  On one hand, pro life Republicans have become hypocritical because they have supported politicians who want to end birthright citizenship for colored immigrant women while associating themselves with ALEC / private prison industries who embrace the culture of death; and we believe the GOP anti-immigrant effort is part of that same culture of death agenda

.

 On the other hand, you have Democrats who have also embraced the culture of death via abortions but are against military wars costing and claiming lives of thousands.  Therefore, this race comes down to choosing the less of two evils in the State of Texas and we must measure this using "justice scales" with the families who are affected as a result of policies they promote.  
In addition to the life issue, we hold other issues in high regard such as legal immigration reformand women's rights. Women have been allowed to vote in the United States since 1920, but plenty of states' laws have new provisions that makes it harder for women who are married or divorced to cast a ballot. The State of Texas is one of those states making it harder for women to vote.
A key race is being closely watched by women across the Nation as Wendy Davis and Greg Abbott are set to face off for Texas Governor. In2008, 47 percent of women voters in Texas supported Obama – and women made up 53% of Texas voters. According to the US Census, there were 50.3% female persons living in the State of Texas in 2012. According to the Women's Chamber of Commerce of Texas, Texas is a leader in women-owned companies - second in the nation with more than 625,000 and sales of $222 billion. According to theHouston Chronicle, though Texas women continue to advance, Attorney General Greg Abbot was fighting against equal pay for hard working women (see
Prairie View A&M University
vs Chatha
), even though his own salary increased raising his annual pay from $92,000 to $150,000.
The Mexican-American or Latino population are primarily identified as Catholic or Christian. The pro life issue is an issue important to Mexican-American / Latin women and Texas voters, however, we would like to inform voters of Texas how the Eugenicist spirit of Margaret Sanger has been allowed to creep it's way into the ranks of the pro life movement.
The Pro-life Republican hypocrisy and attacks on fellow millions of immigrant human beings justifies our endorsement:
Co-founders of SOMOS INDEPENDENTS do support the pro life movement from the
womb to the tomb
standpoint, and we do so – not by climbing the uphill battle in reversing the Supreme Law of the land when the Supreme Court ruled in Roe v. Wade, but with arming ourselves with education and informing women of the negative long term psychological, emotional and physical impacts of getting an abortion. However, if pro life organizations are going to remain credible
pro lifers
, then they must begin separating the
sheep from the goats
and it begins with them not endorsing Republican politicians who want to attack birthright citizenship or align themselves with those who embracing sexual predators and the culture of death. More importantly, we also believe the National Right To Life has blood on their hands in turning a blind eye to this issue affecting babies of immigrant women who are dying in immigration detention.  
We hope Catholic leaders will send a strong message to their Catholic faithful serving in pro life organizations as committeemen to hold pro life organizations accountable in defense of those who attack birthright citizenship and/or embrace a culture of death in our private prison society society. 
Our national voter group – led by a Texas-born woman and a Nebraska-born American woman (of Mexican descent) cannot support Greg Abbott for Texas governor in light of his campaign allies and Republican cohorts attacking birth right citizenship that directly affects baby matters and is a direct assault on our 14
th
Amendment Constitutional right. We cannot support politicians who align themselves with the
culture of death
to fellow Americans and our leaders who were elected by American people.
Therefore, we must signal to women voters and the approximate 1/3 independent registered voters of Texas to support Wendy Davis for Texas Governor in light of the stench that emanates from anti-Mexican, anti-Tejano messaging coming from the Republican Party.  Millions of people are affected every year with the forced tearing apart of family units affecting millions and the unreported deaths in the private prison industry.  Legal immigration reform is a top issue for us, and at some point the Republican Party will have to have a "Come to Jesus" in that regard.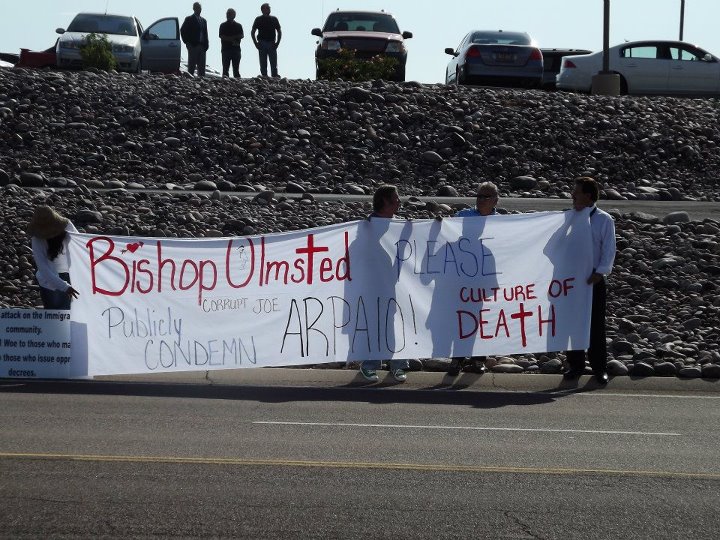 Sheriff Joe Arpaio protest for inmates who die in his prison -- including a 
Latino Veteran
 who served our Nation. 
Somos Independents
 is a national group of key swing independent registered Independent women voters who support bipartisanship in our government that will help solve tough issues.   We are organizing the growing independent registered voter group by getting out the vote with millennial voters, and we realize college-aged students prefer registering themselves as independents rather than choosing a major political party.  We believe in putting people before Party politics.  Co-founders include a former Republican and a former Democratic voter.
Do you like this post?