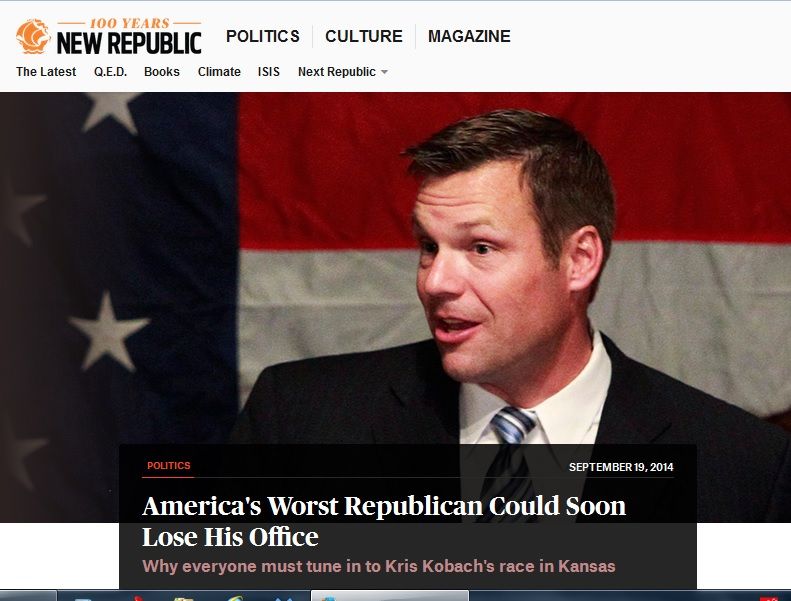 Michele Reagan receives endorsement of Kansas Kris Kobach, economic restrictionist who supports laws of bigotry.
Who can independent voters trust for Secretary of State here in Arizona?  Not Michele Reagan who talks from both sides of her mouth -- that's for sure. 
Michele Reagan received an endorsement by one of the worst Republicans in history.  Inevitably it appears Kobach is almost out the door, too, for the damage he has done to the Republican Party, to Kansas and the rest of our Nation. According to the New Republic, Kobach is listed as one of the worst Republicans in history let alone one of the worst Secretary of States in the country.
Kris Kobach is also responsible for his economic restrictionism that cost our State of Arizona millions of dollars in new development projects and tourism.  He was the legal architect behind the damaging SB1070 that ended up getting mostly gutted by the Supreme Court and it ended up costing Arizona tax payers the time, energy and financial resources that could have been spared.
Extremist Kris Kobach supports and helps FAIR who is behind English only laws thereby ultimately making Michele Reagan look like an absolute opportunist for bragging about her Spanish ads recently.  It is her opportunism image that will render her two thumbs down from our independent voter group.  We signal independent voters to support Democratic candidate Terry Goddard for Secretary of State.  We should not support Reagan who has been endorsed by Kris Kobach who is one of the worst Secretary of States in the history of the United States.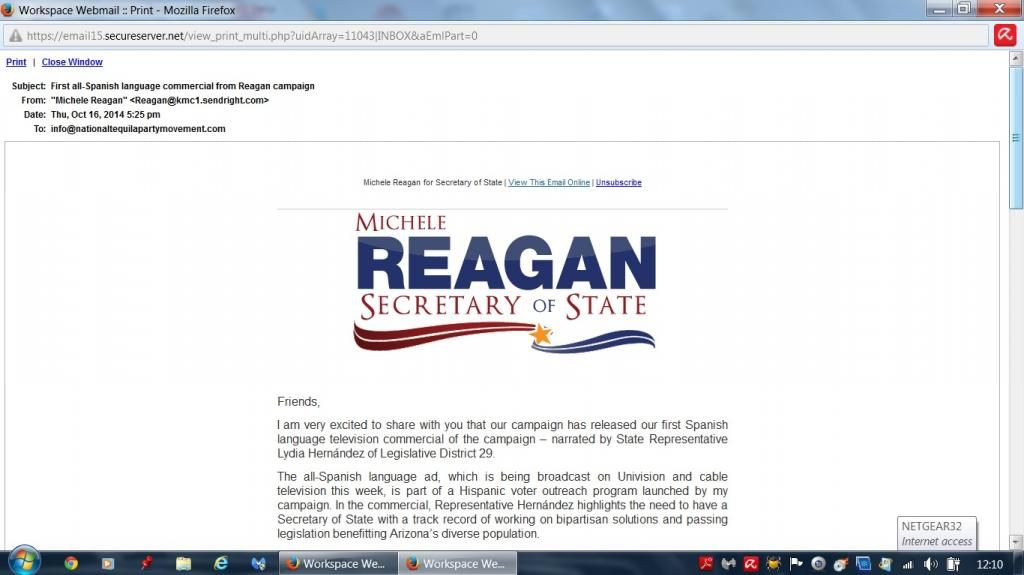 Do you like this post?