FOR IMMEDIATE RELEASE
Friday, Jun 12, 2015
Primary Contact:  El Whyner, Organizer
(602) 565-4959
Back-up Contact:  DeeDee Garcia Blase
(480) 200-3748
Super Indoor Custom Car Show Hits The Phoenix Area!
Civic Engagement With Get Out The Vote Booth Targeting Thousands of Chicanos and Latinos
Phoenix, AZ -- We are excited to host a Get Out The Vote Booth targeting thousands of Chicanos / Latinos at a Super Indoor Custom Car Show that will be inside the air conditioned Civic Center Plaza. 
El Whyner, organizer of the Super Indoor Custom Car Show states:
"In just 2 days, you'll be able spend Sunday afternoon strolling the Phoenix Convention Center in air-conditioned comfort looking at Kustoms, Lowriders, Hotrods, motorcycles and bicycles. Presented by In the Streets Magazine and SIC Productions, the event will include a display of 500 model cars, automobile-themed art and photography sales and a pin-up contest featuring 30 women from Arizona, gunnin' for the Miss Custom Arizona! Mega 104.3 and the Beat 101.1 will be broadcasting live. Along with LIVE music! Get tickets at the Civic Center box office or online at phoenix.ticketforce.com."
DeeDee Garcia Blase, co-founder of
Somos Independents
(formerly known as the National Tequila Party Movement a women-led counter to the Tea Party extremists) states:
"Our intent is to educate raza (human race) on the upcoming 2016 election cycle.  We are working on that golden email list sending Chicanos and Latinos email updates with regard to much needed political education.  We have been working with Arizona Senator Catherine Miranda, a dynamic Chicana, as well as California Assemblywoman Lorena Gonzalez, soon after California's success with regard to the California New Motor Voter Act which was recently approved by Full Assembly this June.   Arizona's Sen. Miranda took leadership by reaching out to Gonzalez, and is currently working with fellow Arizona politicians in order to work on achieving that same success in Arizona."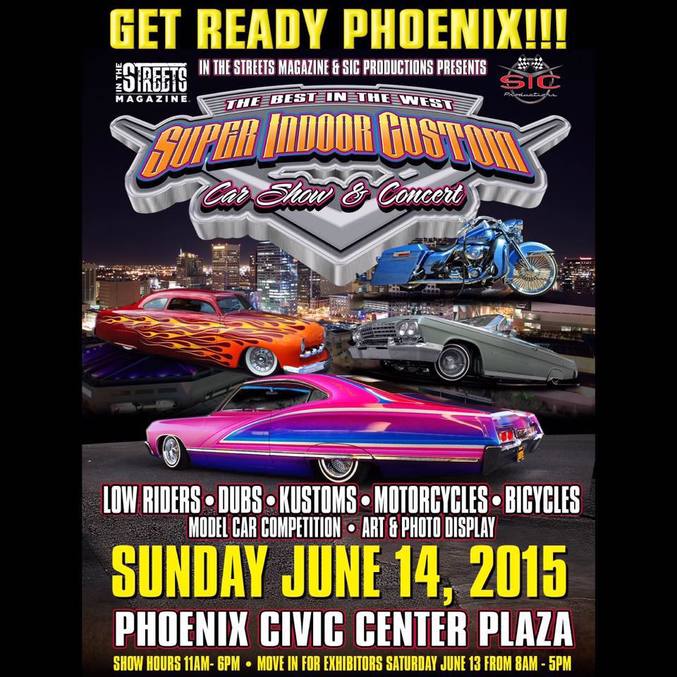 Somos Independents is a national group of key swing independent registered Independent women voters who support bipartisanship in our government that will help solve tough issues.   We are organizing the growing independent registered voter group by getting out the vote with millennial voters, and we realize college-aged students prefer registering themselves as independents rather than choosing a major political party.  We believe in putting people before Party politics.  Co-founders include a former Republican and a former Democratic voter.
Do you like this post?