I received an email and a follow up call from Daniel Lucio who is a native of Texas and a representative of Battleground Texas.  The email I received grabbed my attention last week because as a resident of Arizona, I discovered how the Texas legislature is now trying to introduce a similar Arizona law that ended up costing taxpayer dollars to defend when the Supreme Court essentially gutted it out.  The controversial anti-immigrant law also cost Arizona millions and millions of dollars in tourism once the former Governor Jan Brewer signed it.  Finally, most of SB1070 was gut out out and the Supreme Court ruled that Arizona cannot require immigrants to carry proof of their legal status at all times. It also ruled that Arizona police cannot detain someone simply on the suspicion that they are in the country illegally. The court also ruled Arizona cannot make it a crime for undocumented immigrants to apply for employment.
Indeed the CBO chimed in and stated S. 744 (immigration reform law) would boost economic output—CBO projects—by 3.3 percent in 2023 and by 5.4 percent in 2033.
Now we are hawkish with Texas SB 185, and we will focus on the supporters of this draconian law and tie their heads to the economic millstone when we remind them how much SB 1070 cost our State.
From the Immigration Policy Center:
Anti-immigration measures harm states' economies.


If unauthorized immigrants leave, states will lose workers, taxpayers, and consumers who earn and spend money in the state. Unauthorized immigrants comprised roughly 5.2% of the national workforce (or 8,000,000 workers) in 2010, according to a report by the Pew Hispanic Center.
Experiences from states that have passed harsh immigration laws tell a cautionary fiscal tale:
Alabama's HB 56 could shrink the state's Gross Domestic Product (GDP) by up to $10.8 billion, according to Professor Samuel Addy at the Center for Business and Economic Research at the University of Alabama. Prof. Addy estimates that a loss of 40,000 to 80,000 unauthorized immigrants who earn between $15,000 and $35,000 annually could result in:
70,000 to 140,000 lost jobs with $1.2 to $5.8 billion in earnings;
$2.3 to $10.8 billion reduction in Alabama GDP, or 1.3% to 6.2% of the state's $172.6 billion GDP in 2010;
$57 to $264 million loss in state income and sales tax collections; and
$20 to $93 million loss in local sales tax collections.
A 2011 report by Dr. Raul Hinojosa-Ojeda and Marshall Fitz found that deporting all of the unauthorized immigrants in Arizona would decrease total employment by 17.2%, eliminate 581,000 jobs for immigrants and native-born workers alike, shrink the state economy by $48.8 billion, and reduce state tax revenues by 10.1%.

Similarly, Hinojosa-Ojeda and Fitz found that if all of the unauthorized immigrants in California were removed, the state would lose $301.6 billion in economic activity, decrease total employment by 17.4%, and eliminate 3.6 million jobs.
A study released in July 2007 by the University of Arizona's Udall Center for Studies in Public Policy concluded that economic output would drop annually by at least $29 billion, or 8.2%, if all non-citizens, which include unauthorized workers, were removed from Arizona's workforce. About 14% of the state's 2.6 million workers are foreign-born, and about two-thirds to three-fourths of non-citizens are unauthorized.

Harsh immigration laws have produced severe worker shortages.


The agricultural industry has been devastated in states that have passed harsh immigration laws. Immigrant workers have failed to show up for work and millions of dollars of produce has been left to rot in the fields. Legal U.S. workers have not been filling the open jobs. The uncertainty about how much labor will be available affects growers' ability to prepare and plant for next year.

After passing its immigration enforcement bill (HB 87), Georgia's agriculture industry experienced severe labor shortages. A survey of farmers conducted by the Georgia Department of Agriculture found 56% of those surveyed were experiencing difficulty finding workers. Early reports from the state estimate economic losses for the 2011 growing season to be between $300 million and $1 billion.
Alabama Agriculture Commissioner John McMillan stated, "the economic hardship to farmers and agribusiness will reverberate throughout Alabama's economy, as one-fifth of all jobs in our state come from farming." Alabama growers have reported planting less due to concerns that there may not be enough workers to harvest the crops.
A Georgia Restaurant Association survey found that nearly half (49%) of surveyed restaurants reported labor shortages, and 88% were concerned about future shortages. Lack of workers and related business losses have cut some restaurants' revenue by as much as $80,000 per month.

Harsh immigration laws result in lost tax revenues.

States stand to lose millions of dollars in tax revenues if unauthorized immigrants—as well as legal immigrants whose lives are made difficult by the law—were to leave. Unauthorized immigrants in the United States paid $11.2 billion in state and local taxes in 2010, according to data from the Institute for Taxation and Economic Policy, which includes:
$1.2 billion in state income taxes;
$1.6 billion in property taxes; and
$8.4 billion in sales taxes.
Estimates for your state are available here.
In Alabama, according to Professor Addy, HB 56 could result in a loss of between $56.7 and $264.5 million in state income and sales tax collections and up to $93.1 million lost in local sales tax collections.

Harsh immigration laws discourage economic growth.


Many states are hoping for a manufacturing renaissance to help reduce unemployment and lift their economies out of recession. For these hopes to succeed, states will require business-friendly public policy. Investors need to expect a hassle-free experience for work permit-holding foreign managers and workers alike, which cannot happen when state officials and law-enforcement officers are required to verify immigration status even in routine encounters.

Foreign companies employ 77,500 workers, or 5% of Alabama's workforce; the auto industry supports nearly 45,000 in the state. In November 2011, a German Mercedes-Benz executive, visiting an auto plant in Tuscaloosa, Alabama, was arrested during a routine traffic stop for failing to produce evidence that he was in the United States legally. Soon afterwards, a Japanese Honda employee was issued a ticket when his international driver's license was deemed insufficient. These examples illustrate the kind of bureaucratic hassle to be faced by authorized and unauthorized workers and executives alike under the new immigration laws.

According to Gerald Dial, Alabama State Senate Republican whip and former HB 56 supporter, an unintended consequence of the legislation in that state has been to make other states more attractive for investors. "Other states will say, 'Hey, you don't want to go to Alabama now,'" said Dial. "We're probably going to lose those people. We won't know about it. There won't be a big red flag: 'Hey, we didn't go to Alabama, we're going to go to Arkansas or we're going to go to South Carolina.' That's probably the most detrimental part of the whole bill."
In Nashville, Tennessee, the Chamber of Commerce called harsh immigration-control legislation "detrimental to work force development and international trade efforts," while the president of a local commercial real estate firm said it would "make Tennessee unattractive to businesses looking to relocate."
International tourism is an extremely profitable and growing market for the United States. In 2010, international visitors spent more than $134.4 billion in the U.S., and travel and tourism exports accounted for 24% of U.S. services exports and 7% of all U.S. exports. Despite the global recession, Mexican tourists spent $8.7 billion in 2010—an 8% increase since 2009. Harsh enforcement laws could create an unwelcoming environment for international tourists, threatening this vital source of revenue.

Harsh immigration laws make it more difficult and expensive for businesses to operate.

Two of Indiana's largest employers, Eli Lilly and Co. (a drug manufacturer) and Cummins Inc. (an engine manufacturer), published a statement arguing that Indiana's proposed immigration enforcement law (SB 590) would impede their ability to compete globally and grow in Indiana. According to Eli Lilly and Co., Indiana has a sizeable and growing biosciences industry, with almost 90,000 employees and supporting a total of $22.7 billion in economic output—direct, indirect, and induced. Spokesman Ed Sagebiel said the company's "ability to thrive in Indiana is dependent on an environment that is welcoming." Similarly, Cummins Inc. highlighted 550 new high-paying jobs they brought to the state as a result of Indiana's friendliness to new business.
States could experience significant blows to tourism/convention profits. After Arizona passed SB 1070, major groups and associations cancelled events and conventions in the state. A report by the Center for American Progress (CAP) estimates that Arizona will lose $45 million in lodging revenue alone. Arizona was eventually forced to spend $250,000 for a marketing campaign to help improve its image after SB 1070 was enacted.
Some proposed laws require the mandatory use of the E-Verify employment verification system. Bloomberg estimates that implementing E-Verify costs small businesses an average of $435 per year. There are also costs to U.S. citizens and legal immigrants who are erroneously flagged as not eligible to work by E-Verify and must take time off of work to navigate the bureaucracy to fix the error.
State immigration enforcement laws mean businesses must incur additional costs. Economist Jeremy Thornton of Samford University points to the "shadow costs" employers incur when they take steps to protect themselves from the law's stiff penalties. Businesses will spend more on employee screening to protect themselves from provisions of the law that bar them from knowingly hiring unauthorized workers. There could also be increased litigation costs for businesses because any legal worker could sue the employer if they have hired an unauthorized worker. "Every business that now has to comply with this legislation, that's just extra cost. And anytime you raise costs, businesses shrink, Thornton said." Businesses will likely have to spend more on third party assistance for employment eligibility paperwork and extra human resources staff.
Alabama had to push back the deadline for businesses to obtain or renew their licenses "due to the hardship placed on Alabama businesses" that could not get business licenses in October because of implementation of the new law. The new law requires individuals and businesses obtaining or renewing business and store licenses to show additional documentation, which has led to long lines at courthouses and other delays.


Implementing and enforcing harsh immigration laws cost states millions.

Implementing these new measures will cost taxpayers dearly at a time when states are already having tremendous difficulty balancing their budgets. Potential costs include:

Cost to Police: Costs associated with a projected increase in arrests and overtime.
Cost to Jails: Costs associated with a projected increase in jail population.
Other Criminal-Justice Costs: Cost of projected increase in prosecutorial and public-defender staff, jail space, court rooms, and support offices needed to handle increased caseload.
Costs to State Agencies: Costs associated with additional personnel and time necessary to check the identification documents of all persons applying for certain state benefits. Also, cost of foster-care for children of detained immigrants.
Costs to Schools: Costs associated with checking and reporting the immigration status of children enrolled in schools and lost federal or state funding for schools due to decreases in school enrollment.
Legal Costs: Legal costs incurred by the state to defend against lawsuits.

Some states that considered immigration enforcement laws in 2010-2011 backed off once they considered cost estimates for implementation.

In Kentucky, an enforcement bill died after an estimate showed it would cost the state $89 million per year to enforce.
In Louisiana, a bill was withdrawn when it was estimated to cost $11 million to implement.
In Tennessee, immigration bills are stalled in 2012 until "sufficient funds can be generated to finance it." In 2011, the General Assembly Fiscal Review Committee found that their proposal would increase expenditures by $3 million for the first year and $1.8 million every year after that.
In Indiana, state police said they would have to spend $5 million to train for and enforce the law.

States will have to spend millions to defend laws in the courts.

Most anti-immigration measures have immediately been challenged on constitutional and other grounds. Defending the law in the courts can be very expensive.

Utah's immigration control bill, HB 497, has cost taxpayers more than $85,000 to defend in federal court. The price tag will likely increase a great deal before a final ruling is reached.
In Arizona, seven lawsuits were filed to stop implementation of SB 1070, and other states are likely to see numerous lawsuits against similar legislation. At the end of February 2011, Arizona had already spent more than $1.5 million defending SB 1070.

Farmers Branch, Texas, has already spent about $3.2 million to defend itself since September 2006, when it launched the first of three ordinances. The city has budgeted $623,000 for legal expenses through the rest of the fiscal year related to the ordinance defense. Legal costs could exceed $5 million by the end of the fiscal year.

Riverside, New Jersey, rescinded an ordinance that penalized renting to or employing unauthorized immigrants after the town of 8,000 accumulated $82,000 in legal fees.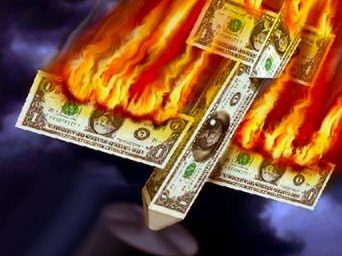 ---
The most dangerous thing we can do as voters is to do nothing in this upcoming election. 
We encourage our points of contact to get to the polls and vote out the Tea Party Republican restrictionists and obstructionists. 
There is a dangerous evil in the Republican ranks that stinks of anti-semitism and bigotry. 
From the ADL:
Ties Between Anti-Immigrant Movement and Eugenics
In the wake of a major push for immigration reform from both political parties in the United States, politicians and major figures on the right are re-examining their relationship with the anti-immigrant movement. A close examination of the history of the movement reveals another reason for politicians to distance themselves: key members of the anti-immigrant movement have promoted eugenics – the practice of selective breeding with the aim of "race betterment," a policy practiced by the Nazis.
John Tanton, the architect of the modern day anti-immigrant movement, wrote a paper in 1975 titled, "The Case for Passive Eugenics." In the paper, Tanton promotes a "passive" form of eugenics, which he clearly considered more palatable to the public. He cited as an example the practice of "restricting childbearing to the years of maximum reproductive efficiency, between the ages of 20 and 35." In the paper, Tanton also noted, "Hitler's reign in Nazi Germany did little to advance the discussion of eugenics among sensitive persons." Tanton later formed a pro-eugenics organization, the Society for Genetic Education (SAGE).
Tanton was also a friend of Harry Weyher, the former president of the Pioneer Fund. The New York Times has described the Pioneer Fund as having been established for the express purpose of promoting research into eugenics and as having sponsored projects based on the notion that blacks are genetically less intelligent than whites.
Through his relationship with Weyher, Tanton received funding from the Pioneer Fund that helped him grow the Federation of American Immigration Reform (FAIR), one of the leading anti-immigrant organizations in the country today. In total, FAIR solicited and received over $1 million from the Pioneer Fund over a number of years. Californians for Population Stabilization (CAPS), the leading anti-immigrant group in California, also received funding from the Pioneer Fund.
Tanton, who in addition to FAIR helped found the anti-immigrant group Center for Immigration Studies (CIS), was an advocate of population control and saw immigration as its biggest threat. Tanton also feared changes to the demographics of the United States. In a letter Tanton asserted, "I've come to the point of view that for European-American society and culture to persist requires a European-American majority, and a clear one at that."
There are other ties between the figures involved in the eugenicist and anti-immigrant movements. Donald Collins, former FAIR board member and current co-chair of FAIR's advisory board, is also on the advisory committee of and contributor to the Journal of Social Political and Economic Studies (JSPES), a publication founded and edited by Roger Pearson, a longtime eugenicist and anti-Semite who has received funding from the Pioneer Fund for his promotion of eugenics.  In a book he wrote on eugenics Pearson once asserted, "If a nation with a more advanced, more specialized, or in any way superior set of genes mingles with, instead of exterminating an inferior tribe, then it commits racial suicide..." Pearson and Tanton are acquainted, having written cordial letters to each other on a number of occasions.
Work from a number of anti-immigrant figures has appeared in JSPES, including articles from Steven Camarota of CIS, Phil Cafaro of Progressives for Immigration Reform and Jack Martin of FAIR.  The articles do not promote eugenics but instead call for a reduction in immigration to the United States.  Some advocate for population control, something Pearson and Tanton both clearly favor.
---
We know Independent registered voters can vote in primary elections, and below is a story that should receive more attention.   It is a reminder to our growing independent registered voters to vote in the primary elections as we continue to organize Chicano / Latino independents across the Nation.  I love tough challenges, but we ought to remember, both major Parties (D and R) will always try to minimize the key swing independent voters like us.  That said ... we also know both D's and R's are the first to $pend millions and millions of dollars reaching out to us to vote for them.  More and more independent voter groups (ahead of the voting curve) are organizing and connecting across our Nation to support Open Primaries.  Eventually, we will see our goals come into fruition as long as we persevere the uphill battles.  
By Joseph Garcia: 
Dear independent voter: Please read your mail — and cast your ballot

Everything's e-mail these days.

But if I could write a letter to independent voters, those much-maligned, unaligned ragged individuals of rugged individualism who now quietly make up the largest and loosely knitted group of Arizona's electorate, it would go something like this:

Dear Independent Voter:

It seems like nobody writes letters anymore. Instead, our mailboxes are filled with ads for pre-approved credit cards … and bills for post-approved credit cards. But that's not why I'm writing to you. I just wanted to make sure that, in sifting through the piles of junk mail, you didn't miss an important postcard.

No, not the "wish you were here," ocean-view postcard from your friend vacationing in San Diego. The important one is in nondescript black and white, has that trademark-boring "official" look and deals with the Aug. 26 primary election.

I know: You're an independent voter; you don't vote in primary elections.

Why? Because you can't, right?

Wrong.

Independent voters in Arizona have the right to cast either a Republican or Democrat ballot in the primary and not lose any of the previously undisclosed privilege of being of/an independent voter — but you must choose one or the other.

The vast majority of independent voters I've come across — even those in the know who should know better — don't know they actually can vote in party primaries. They still mistakenly think they're prohibited, uninvited to the party by the parties.

That was true — back when postage stamps were 32 cents. But in 1998, Arizona law was changed to allow independent voters to cast either a Republican or Democratic ballot (but not both, since that practice remains prohibited for obvious reasons).

Anyway, apparently the party-primary invitation has not been delivered or such notifications were dismissed as "junk" and thrown away along with all those fast-food coupons and furniture ads cluttering the mailbox.

Look, Arizonans are notorious for not voting in primaries (28 percent in 2012, according to the Arizona Secretary of State's Office), but independents are worse. Much worse. How much worse? Just one in 10 independents (and even less, by some official counts) voted in the 2012 primary election, according to elections officials.

Forget San Diego. That "wish you were here" postcard might as well have been sent from the ballot box.

But independents can collectively change that. If you're on the early voting list, just sign and return the aforementioned black-and-white official postcard sent to your address, and check the box for either a Republican or Democrat primary ballot. Just do so by July 12, and make sure you sign it.

Hey, the postage is even paid.

Independents can also call their local county elections division (602-506-1511 in Maricopa County, 520-724-6830 for Pima County) for more information about primary voting methods and options (including on-site precinct voting), or go online to the various elections websites.

The important thing is to take action so you can vote.

Why vote in the primary, you ask? Well, for starters, here in the Grand Canyon State (also known as the Safe District State, with its many non-competitive legislative districts heavily favoring either Republican or Democratic candidates by voter registration), the primary is often, essentially, the general election in terms of deciding the outcome.

If you wait until November before voting, the races often are already run and the winners long decided.

But independents also should take into account the importance of primaries in federal and statewide races.

For example, there are three candidates seeking the GOP nomination in the Congressional District 1 race; three more Republicans in the District 2 contest; two Republicans in both District 8 and District 9; and five Democrats in District 7.

The governor's contest is another good example: There are eight declared Republican candidates (including one write-in candidate) for the state's top office. The GOP winner will advance to the general election to face the lone Democrat, along with a Libertarian and independent candidate.

It's very possible the GOP primary winner will be the next governor (although the Democratic candidate will do his best to thwart such a succession of Republican power in the executive office). Shouldn't independent voters have a say in choosing the very best leaders for Arizona, starting with the primary choices?

If you answered "yes," independents, you now know what you can and should do.

If you answered "no," you're most likely still tethered to a major political party — or too busy sending "wish you were here" postcards from San Diego to be bothered by Arizona matters.

Sooner or later, though, we all have to come back from our day at the beach and face the harsh reality of living in Arizona: Voting matters.

With some 35 percent of the electorate, independent voters certainly have the numbers to shape the future. But so far, the growing ranks of independents have been practicing addition by subtraction (as in continuing to register to vote in record numbers, but not actually voting in primaries and seldom in general elections). That sum of that equation is a net zero in terms of impact.

In writing this letter, I wonder aloud: Can independents finally be counted on to help determine Arizona's path? Or will independents remain a paper tiger in the digital jungles of voter registration rolls?

Our state awaits your reply.

Independently yours,

Joe

P.S. The new cat is fine. Very independent.
 

Joseph Garcia is director of communication at Morrison Institute for Public Policy and director of the Morrison Institute Latino Public Policy Center at Arizona State University.
---