I received an email and a follow up call from Daniel Lucio who is a native of Texas and a representative of Battleground Texas.  The email I received grabbed my attention last week because as a resident of Arizona, I discovered how the Texas legislature is now trying to introduce a similar Arizona law that ended up costing taxpayer dollars to defend when the Supreme Court essentially gutted it out.  The controversial anti-immigrant law also cost Arizona millions and millions of dollars in tourism once the former Governor Jan Brewer signed it.  Finally, most of SB1070 was gut out out and the Supreme Court ruled that Arizona cannot require immigrants to carry proof of their legal status at all times. It also ruled that Arizona police cannot detain someone simply on the suspicion that they are in the country illegally. The court also ruled Arizona cannot make it a crime for undocumented immigrants to apply for employment.
Indeed the CBO chimed in and stated S. 744 (immigration reform law) would boost economic output—CBO projects—by 3.3 percent in 2023 and by 5.4 percent in 2033.
Now we are hawkish with Texas SB 185, and we will focus on the supporters of this draconian law and tie their heads to the economic millstone when we remind them how much SB 1070 cost our State.
From the Immigration Policy Center:
Anti-immigration measures harm states' economies.


If unauthorized immigrants leave, states will lose workers, taxpayers, and consumers who earn and spend money in the state. Unauthorized immigrants comprised roughly 5.2% of the national workforce (or 8,000,000 workers) in 2010, according to a report by the Pew Hispanic Center.
Experiences from states that have passed harsh immigration laws tell a cautionary fiscal tale:
Alabama's HB 56 could shrink the state's Gross Domestic Product (GDP) by up to $10.8 billion, according to Professor Samuel Addy at the Center for Business and Economic Research at the University of Alabama. Prof. Addy estimates that a loss of 40,000 to 80,000 unauthorized immigrants who earn between $15,000 and $35,000 annually could result in:
70,000 to 140,000 lost jobs with $1.2 to $5.8 billion in earnings;
$2.3 to $10.8 billion reduction in Alabama GDP, or 1.3% to 6.2% of the state's $172.6 billion GDP in 2010;
$57 to $264 million loss in state income and sales tax collections; and
$20 to $93 million loss in local sales tax collections.
A 2011 report by Dr. Raul Hinojosa-Ojeda and Marshall Fitz found that deporting all of the unauthorized immigrants in Arizona would decrease total employment by 17.2%, eliminate 581,000 jobs for immigrants and native-born workers alike, shrink the state economy by $48.8 billion, and reduce state tax revenues by 10.1%.

Similarly, Hinojosa-Ojeda and Fitz found that if all of the unauthorized immigrants in California were removed, the state would lose $301.6 billion in economic activity, decrease total employment by 17.4%, and eliminate 3.6 million jobs.
A study released in July 2007 by the University of Arizona's Udall Center for Studies in Public Policy concluded that economic output would drop annually by at least $29 billion, or 8.2%, if all non-citizens, which include unauthorized workers, were removed from Arizona's workforce. About 14% of the state's 2.6 million workers are foreign-born, and about two-thirds to three-fourths of non-citizens are unauthorized.

Harsh immigration laws have produced severe worker shortages.


The agricultural industry has been devastated in states that have passed harsh immigration laws. Immigrant workers have failed to show up for work and millions of dollars of produce has been left to rot in the fields. Legal U.S. workers have not been filling the open jobs. The uncertainty about how much labor will be available affects growers' ability to prepare and plant for next year.

After passing its immigration enforcement bill (HB 87), Georgia's agriculture industry experienced severe labor shortages. A survey of farmers conducted by the Georgia Department of Agriculture found 56% of those surveyed were experiencing difficulty finding workers. Early reports from the state estimate economic losses for the 2011 growing season to be between $300 million and $1 billion.
Alabama Agriculture Commissioner John McMillan stated, "the economic hardship to farmers and agribusiness will reverberate throughout Alabama's economy, as one-fifth of all jobs in our state come from farming." Alabama growers have reported planting less due to concerns that there may not be enough workers to harvest the crops.
A Georgia Restaurant Association survey found that nearly half (49%) of surveyed restaurants reported labor shortages, and 88% were concerned about future shortages. Lack of workers and related business losses have cut some restaurants' revenue by as much as $80,000 per month.

Harsh immigration laws result in lost tax revenues.

States stand to lose millions of dollars in tax revenues if unauthorized immigrants—as well as legal immigrants whose lives are made difficult by the law—were to leave. Unauthorized immigrants in the United States paid $11.2 billion in state and local taxes in 2010, according to data from the Institute for Taxation and Economic Policy, which includes:
$1.2 billion in state income taxes;
$1.6 billion in property taxes; and
$8.4 billion in sales taxes.
Estimates for your state are available here.
In Alabama, according to Professor Addy, HB 56 could result in a loss of between $56.7 and $264.5 million in state income and sales tax collections and up to $93.1 million lost in local sales tax collections.

Harsh immigration laws discourage economic growth.


Many states are hoping for a manufacturing renaissance to help reduce unemployment and lift their economies out of recession. For these hopes to succeed, states will require business-friendly public policy. Investors need to expect a hassle-free experience for work permit-holding foreign managers and workers alike, which cannot happen when state officials and law-enforcement officers are required to verify immigration status even in routine encounters.

Foreign companies employ 77,500 workers, or 5% of Alabama's workforce; the auto industry supports nearly 45,000 in the state. In November 2011, a German Mercedes-Benz executive, visiting an auto plant in Tuscaloosa, Alabama, was arrested during a routine traffic stop for failing to produce evidence that he was in the United States legally. Soon afterwards, a Japanese Honda employee was issued a ticket when his international driver's license was deemed insufficient. These examples illustrate the kind of bureaucratic hassle to be faced by authorized and unauthorized workers and executives alike under the new immigration laws.

According to Gerald Dial, Alabama State Senate Republican whip and former HB 56 supporter, an unintended consequence of the legislation in that state has been to make other states more attractive for investors. "Other states will say, 'Hey, you don't want to go to Alabama now,'" said Dial. "We're probably going to lose those people. We won't know about it. There won't be a big red flag: 'Hey, we didn't go to Alabama, we're going to go to Arkansas or we're going to go to South Carolina.' That's probably the most detrimental part of the whole bill."
In Nashville, Tennessee, the Chamber of Commerce called harsh immigration-control legislation "detrimental to work force development and international trade efforts," while the president of a local commercial real estate firm said it would "make Tennessee unattractive to businesses looking to relocate."
International tourism is an extremely profitable and growing market for the United States. In 2010, international visitors spent more than $134.4 billion in the U.S., and travel and tourism exports accounted for 24% of U.S. services exports and 7% of all U.S. exports. Despite the global recession, Mexican tourists spent $8.7 billion in 2010—an 8% increase since 2009. Harsh enforcement laws could create an unwelcoming environment for international tourists, threatening this vital source of revenue.

Harsh immigration laws make it more difficult and expensive for businesses to operate.

Two of Indiana's largest employers, Eli Lilly and Co. (a drug manufacturer) and Cummins Inc. (an engine manufacturer), published a statement arguing that Indiana's proposed immigration enforcement law (SB 590) would impede their ability to compete globally and grow in Indiana. According to Eli Lilly and Co., Indiana has a sizeable and growing biosciences industry, with almost 90,000 employees and supporting a total of $22.7 billion in economic output—direct, indirect, and induced. Spokesman Ed Sagebiel said the company's "ability to thrive in Indiana is dependent on an environment that is welcoming." Similarly, Cummins Inc. highlighted 550 new high-paying jobs they brought to the state as a result of Indiana's friendliness to new business.
States could experience significant blows to tourism/convention profits. After Arizona passed SB 1070, major groups and associations cancelled events and conventions in the state. A report by the Center for American Progress (CAP) estimates that Arizona will lose $45 million in lodging revenue alone. Arizona was eventually forced to spend $250,000 for a marketing campaign to help improve its image after SB 1070 was enacted.
Some proposed laws require the mandatory use of the E-Verify employment verification system. Bloomberg estimates that implementing E-Verify costs small businesses an average of $435 per year. There are also costs to U.S. citizens and legal immigrants who are erroneously flagged as not eligible to work by E-Verify and must take time off of work to navigate the bureaucracy to fix the error.
State immigration enforcement laws mean businesses must incur additional costs. Economist Jeremy Thornton of Samford University points to the "shadow costs" employers incur when they take steps to protect themselves from the law's stiff penalties. Businesses will spend more on employee screening to protect themselves from provisions of the law that bar them from knowingly hiring unauthorized workers. There could also be increased litigation costs for businesses because any legal worker could sue the employer if they have hired an unauthorized worker. "Every business that now has to comply with this legislation, that's just extra cost. And anytime you raise costs, businesses shrink, Thornton said." Businesses will likely have to spend more on third party assistance for employment eligibility paperwork and extra human resources staff.
Alabama had to push back the deadline for businesses to obtain or renew their licenses "due to the hardship placed on Alabama businesses" that could not get business licenses in October because of implementation of the new law. The new law requires individuals and businesses obtaining or renewing business and store licenses to show additional documentation, which has led to long lines at courthouses and other delays.


Implementing and enforcing harsh immigration laws cost states millions.

Implementing these new measures will cost taxpayers dearly at a time when states are already having tremendous difficulty balancing their budgets. Potential costs include:

Cost to Police: Costs associated with a projected increase in arrests and overtime.
Cost to Jails: Costs associated with a projected increase in jail population.
Other Criminal-Justice Costs: Cost of projected increase in prosecutorial and public-defender staff, jail space, court rooms, and support offices needed to handle increased caseload.
Costs to State Agencies: Costs associated with additional personnel and time necessary to check the identification documents of all persons applying for certain state benefits. Also, cost of foster-care for children of detained immigrants.
Costs to Schools: Costs associated with checking and reporting the immigration status of children enrolled in schools and lost federal or state funding for schools due to decreases in school enrollment.
Legal Costs: Legal costs incurred by the state to defend against lawsuits.

Some states that considered immigration enforcement laws in 2010-2011 backed off once they considered cost estimates for implementation.

In Kentucky, an enforcement bill died after an estimate showed it would cost the state $89 million per year to enforce.
In Louisiana, a bill was withdrawn when it was estimated to cost $11 million to implement.
In Tennessee, immigration bills are stalled in 2012 until "sufficient funds can be generated to finance it." In 2011, the General Assembly Fiscal Review Committee found that their proposal would increase expenditures by $3 million for the first year and $1.8 million every year after that.
In Indiana, state police said they would have to spend $5 million to train for and enforce the law.

States will have to spend millions to defend laws in the courts.

Most anti-immigration measures have immediately been challenged on constitutional and other grounds. Defending the law in the courts can be very expensive.

Utah's immigration control bill, HB 497, has cost taxpayers more than $85,000 to defend in federal court. The price tag will likely increase a great deal before a final ruling is reached.
In Arizona, seven lawsuits were filed to stop implementation of SB 1070, and other states are likely to see numerous lawsuits against similar legislation. At the end of February 2011, Arizona had already spent more than $1.5 million defending SB 1070.

Farmers Branch, Texas, has already spent about $3.2 million to defend itself since September 2006, when it launched the first of three ordinances. The city has budgeted $623,000 for legal expenses through the rest of the fiscal year related to the ordinance defense. Legal costs could exceed $5 million by the end of the fiscal year.

Riverside, New Jersey, rescinded an ordinance that penalized renting to or employing unauthorized immigrants after the town of 8,000 accumulated $82,000 in legal fees.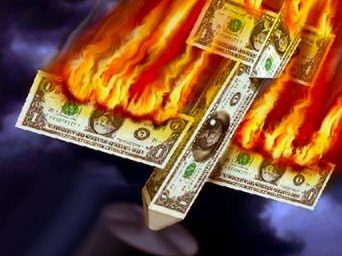 ---
Padre Miguel Hidalgo y Costilla and  El Grito de Delores
Today is El Grito Day, a/k/a El Grito de Independencia (or the yelling for independence).
The Californian eloquently explains El Grito Day:
Music, food, dance and lots of pride will fill independence day celebrations in the coming week, not just for one or two Latin American countries but for eight.

Brazil celebrated its independence from Portugal on Sept. 7. Honduras, El Salvador, Guatemala, Costa Rica and Nicaragua will mark their emergence from Spain's governance on Monday, Mexico will do the same on Tuesday and Chile follows suit on Thursday.  Residents of the Central Coast will commemorate these events over the weekend, whether in public or at home, as a way to enhance Latin American heritage and pride for new generations to discover. "Costa Rica's independence from Spain was on September 15th, 1821, same day as the Guatemala's Captaincy General participants (Guatemala, El Salvador, Costa Rica, Nicaragua and Honduras)," said Adriana Sisfuentes, a Salinas resident from Costa Rica. "Although, the actual independence act was signed several months later."

On Sept. 15, 1810, in the middle of the night, Miguel Hidalgo y Costilla, a pastor for the Church of Dolores, Hidalgo México, rang the bell to gather a civilian army that started the independence movement from Spain. Other countries took the cue from Mexico and began to pursue their own independence and freedom. That event is called El Grito de Independencia (The yelling for independence).  Mexicans all over the world celebrate Mexico´s Independence with a reenactment of this episode by ringing a bell followed by yelling "Viva México, Viva Hidalgo, Vivan los héroes que nos dieron patria" and then "Viva México" three times.  FULL STORY>>>

 
As we celebrate past independence from Spain, my prayer is that my people will reject the temptation of voter apathy and believe their combined indigenous vote is a powerful one.  May Americans of Mexican heritage remember the sacrifices by Chicano movement greats such as Corky Gonzales and Dr. Hector P. Garcia.  I pray Latino Republicans will punish the Republican Party and Reince Priebus for adopting a draconian anti-immigrant policy in 2012 that was essentially handwritten and blessed by Kris Kobach -- who is the author of many anti-Mexican, anti-Latino laws.  I pray Latino Democrats will not get discouraged with how immigration and redistricting issues have been used as political futbols -- and instead vote. 
Lastly, I pray more of mi gente will join the rising independent registered voters who will ultimately force both sides to solving tough issues -- else the 2 major party system will continue to lose more of their voting bloc while independents move the 2 major party system to do what is in the best interest of our Nation because a divided Country will not stand. Like Miguel Hidalgo y Costilla, we hope to ring the bell that will begin our independence and freedom of those who try to oppress us and suppress our Chicano and/or Latin indigenous history.
---
It is a well known fact that many died for our right to vote, and we must not squander that away.  Therefore, we believe in utilizing all creative measures necessary in order to overcome voter apathy within our community. 
Cruise To The Polls is a national campaign encouraging Chicano and/or all other lowrider owners to remember election day on November 4, 2014.  Somos Independents is an independent voter group led by American women of Mexican descent, and we are  concentrating our efforts in the southwest leading up to a national campaign via "Cruise To The Polls" that targets Chicano and lowrider owners to remember to vote on November 4, 2014, election day.  The campaign will kick off on November 1, 2014, as several lowrider clubs will participate in a lowrider cruise in key high Chicano / Latino markets that will send a message with regard to how important our voting responsibility is.  Often times, Tea Party Republicans make the mistake of lumping all brown people together and believe we should all go back to Mexico -- even though we were born here and indigenous to the United States long before the Mayflower landed near Plymouth Rock.
Cruise To The Polls creatively revives the Chicano movement and raises awareness to the expanding lowrider culture.  It embraces Chicano art, music and more.  
For lowrider car clubs who are interested in participating in Cruise To The Polls, please contact:  (480) 200-3748. 
2014 1st edition Cruise To The Polls artwork created by El Moises
---
"...Before we play I wanna thank you for letting God's own word ring true 
He said you can't be trusted..."
Republican Speaker Boehner continues to stall and delay fixing the broken immigration system.  He is in control of putting legal immigration reform up for vote but continues to put off  his federal responsibility as a federal appointed official to fix the broken immigration system.  Americans and key swing independent voters want legal immigration reform this year.  Not next year as Speaker Boehner proposes.  Speaker Boehner said immigration "could" happen next year.  Who's he kidding?  He is a tool using immigration as a political football.   He's been putting legal immigration off since President Obama was re-elected in 2012 and after the Republican Party discovered they could never win a single future Presidential election cycle without the Hispanic vote, the woman vote and key swing independent vote.  As a former 20 year Republican registered voter, I left the Party for good and voted for the first Democratic President via Obama in 2012.  
Putting off legal immigration reform confirms to the American voter just how the Republican do-nothing House of Representatives are hell bent on stubborn grid lock views that rising independent voters are sick and tired of seeing in Washington D.C.   Independent moderate voters were against the government shutdown Republican Speaker Boehner, RNC Chairman Reince Priebus was for.  Shutting down the government does nothing for Americans, just as it does nothing to do nothing with regard to fixing the broken immigration system. 
Here is what a recent poll dated July 2014 states:
On July 9th, the Partnership for a New American Economy, the Business Roundtable, and the National Association of Manufacturers released the findings of a national survey and 26 state surveys.

Findings include:

Voters across the country recognize the immigration system is broken: By a 12 to 1 ratio, voters believe the system is in need of fixing versus those who think the system is functioning the way it should. 86% of Republicans believe Congress should take action to fix the immigration system. 79% of Independents agree.
Voters overwhelmingly reject the argument that President's unwillingness to enforce laws is grounds not to pass immigration reform: Nearly 3 out of 4 voters (72%) reject the argument that the Administration's unwillingness to enforce laws is a reason for Congress not to act. 2 out of 3 Republicans reject this argument as well. That number increases to 69% among Independents.
Voters don't want Washington to wait to fix the immigration system: 80% of voters want Congress to act this year, with nearly half calling it "very important" they act this year. In every region, at least 73% of voters believe it is either very or somewhat important that Congress act on immigration reform this year. 77% of Republicans say it is important that Congress act, while 53% say it is very important. 74% of Independents believe it is important for Congress to act this year.
Voters support the principles outlined by House leadership: More than 60% of voters support the basic immigration plan laid out in Speaker Boehner's "immigration standards." 54% of Republicans support an immigration reform plan that secures our borders, expands visas for high-skilled workers and farm workers, provides an employer verification program, allows young persons brought to the U.S. illegally by their parents an opportunity to earn citizenship, and provides visas to live and work here legally to undocumented immigrants without a criminal record who pay penalties and pay back taxes. Only 37% oppose. Among Independents, 62% support and only 26% oppose.
Voters support establishing a legal status for undocumented immigrants: 2 out of 3 voters support legal status for undocumented immigrants. A majority of Republicans (54%) support legal status.
Republicans want their next presidential candidate to support immigration reform: Republicans would rather vote for a presidential candidate in 2016 that is from a party that supports reform (71%) than one from a party that opposes it (15%).

The Interactive Voice Response (IVR) automated national telephone survey was conducted between June 24th and June 28th, 2014 by Harper Polling, Inc. The sample size for the national survey is 1,000 likely voters and the margin of error is +/-3.1 percent.

View national survey results below:

PNAE National Immigration Poll Toplines

PNAE National Immigration Poll Crosstabs

The state surveys were conducted by Harper Polling, Inc. between June 22nd and July 3rd , 2014 and surveyed sample sizes ranging from 500 to 855. The margins of error range from 4.0 to 4.38%.
---
Dear independent registered voters,
I received an email from the GOP 3 hours ago clearly telling key swing moderate and centrist voters across America they have decided to dig in their heels and embrace tea party extremism and bigotry.  It appears the RNC Chairman Reince Priebus continues to fail in reaching out to the moderate, women and Chicano/Latino voters because moderates loathe extremism, bigotry and gridlock. 
According to the 
Gallup
, "Forty-two percent of Americans, on average, identified as political independents in 2013, the highest Gallup has measured since it began conducting interviews by telephone 25 years ago. Meanwhile, Republican identification fell to 25%, the lowest over that time span. At 31%, Democratic identification is unchanged from the last four years but down from 36% in 2008." 
According to the Independent Voter Network (
IVN
):  
"The current Congress has an average 9.2 percent approval rating and 84.2 percent disapproval rating. ... These numbers point to a grave problem: the House of Representatives is utterly unrepresentative."  
As Independent voters' numbers rise, 
the GOP is hurt the most
 and many former Republican voters have already 
dumped the tea
 to leave the GOP.
In the below screen shot from the GOP email, the Republican Party eliminates the fact that moderate independent registered voters are also against tea party extremism and bigotry.  The GOP lies about tax abuse, too.  Republican politicians had the opportunity to do away with tax subsidies in the oil industry.  The Republican Party is and has been for crony capitalism (not true capitalism) when they support tax subsidies for corporate millionaires.  The GOP is also guilty of millions of dollars that are wasted subsidizing the private prison industry when they house immigrants for working in the agricultural fields, hotels, construction work sites and more. 
The GOP very much supports tax subsidized programs yet lie to their sheeple about it.
Independent voters continue to make a stand against bull shit.  We do not owe loyalty to any party and we will continue to signal to moderate voices pointing out who is more extreme than the other. As of today, the GOP has decided to embrace tea party extremism to their own demise. 
---
Bilingual National Radio Show Host via Carlos Galindo is calling Maureen Dowd's myth making to the carpet.
Recently, Maureen Dowd became a critic of President Obama's golfing time, however, it is common knowledge quite a bit of  business is discussed on the golf course by men.  That said, key swing independent moderate voters are wondering why Maureen is not looking at the whole leisure time picture?
For instance, Galindo tweeted: 
 

Carlos Galindo @carlosgalindo  ·  
Bush's 65 combined trips to his Texas ranch and his parents' home in Kennebunkport which totaled 407 days @ the same point in his presidency
Independent voters are a key rising voting bloc demographic that both Republican and Democratic Party leaders like to dismiss, however, independent radio talking heads, leaders and grassroots activists are seeing right through the spins, smoke and mirrors as we control our own power by informing ourselves properly.
If Maureen is going to complain about leisure time (even though we all know business is conducted on the golf course, too ) we ought to go ahead and look at vaca time, too.
---
It's time for Cuban American Republican politicians to share the refugee love afforded to them during their time of need, as they consider sharing or offset tax payer monies over to the children who fled a violent Central America to be with their parents.  More importantly, we need to see them put constant fierce pressure on Speak Boehner to put immigration reform for vote because stalling reform is forcing more families apart as hard working parents are deported to other countries. 
Cuban Refugee Immigrants (CRI) have received generous acts from American tax payers for 40 years with regard to Cuban privileged amnesty via the Cuban Adjustment Act and/or the wet foot dry foot policy.  Cuban immigrants have received government benefits, housing allowances and more.  For the first time in its history the United States became a country of first asylum for large numbers of displaced persons as thousands of Cuban refugees have found political refuge here beginning in the 1960's.  According to the Office of Social Security, a substantial number of children, mostly between the ages of 5 and 16, have come to this country from Cuba, unaccompanied by their parents or others acting in the place of parents.  Many parents prefer this separation to the risks involved in having their children indoctrinated with an ideology hateful to them. 
But why are American tax payers still funding Cuban Refugee Immigrants with welfare and other government perks after 40 years?  Particularly when Cuba travel restrictions were lifted?  Why areCuban immigrants going back to the Nation they claim they are fleeing because it is supposed to be so corrupt?
Americans in the southwestern part of the United States of Mexican and Latin descent believe there is a solution in handling the Central American humanitarian crisis affecting minor children, and it has to do with a type of trading out the Cuban Adjustment Act for a type of modified and more reasonable Refugee Act to include more stringent time restrictions -- not the 40 years Cubans have enjoyed.  Indeed more than ever legal immigration reform ought to be addressed that will enable family members to visit their relatives in various Latin countries without fear of reprisal under the current broken immigration system. Fixing the broken immigration system will reduce the desperate family members from wanting to sneak back and forth (in order to prevent a bloated detention center costing tax payers) in order to visit family members in the United States.   
Cuban American Republican politicians have a unique opportunity to make up for their loss of street credibility with the other Latino ethnic groups (who do not benefit from Cuban amnesty).  Speaker Boehner recently appointed Rep. Diaz-Balart to the border humanitarian crisis task force, and we believe it would be a good idea for Rep. Diaz-Balart to admit to the antiquated policies under the Cuban Adjustment Act, and submit a policy that will end the 40 years of Cuban welfare in order to share refugee generous acts with regard to the humanitarian crisis Central American minor children are experiencing today.  Ending 40 years of Cuban welfare should not be very hard to do for Republicans since they believe in "limited government" anyway.  More importantly, this would be the time for both Reps. Ileana Ros-Lehtinen and Mario Diaz-Balart to put more pressure on the Republican Speaker to move the legal immigration reform bill forward that was approved by the Senate over one year ago.  
Both Republican Reps. Ros-Lehtinen and Diaz-Balart have failed to put constant pressure on Speaker John Boehner thus far, and in fact both have meddled in foreign affairs beyond our borders instead of focusing and taking care of Homeland business first affecting millions living in the shadows of society.  Notably, the GOP Speaker is directly responsible for obstructing the forward movement of legal immigration reform and he compounded a gridlock atmosphere when he threatened to sue Obama.  To date we have not seen any Cuban American Republican leadership denounce Speaker Boehner's lawsuit against the President of the United States for his immigration policies like DACA helping DREAM Act students.  
The President will soon be speaking and requesting money from Congress to help with the humanitarian crisis. I'm certain, they need the money for more immigration judges, trained asylum officers, attorneys and humanitarian locations. 
---
Here is another reason why obstructionist Tea Party Republicans ought to put legal immigration reform up for a vote.  Now that Rep. Eric Cantor is out of the way, the Nation will be able to indicate whether or not newly appointed House Leader Kevin McCarthy will help solve tough issues in a bipartisan way. 
From Daily Ticker: 


In her quarterly news conference following the Federal Open Market Committee's policy announcement, Federal Reserve Chair Janet Yellen said the economy is rebounding from the slump in the first-quarter and projected further, quicker declines in the unemployment rate.

But Yellen's long-term projections for the economy were not quite as upbeat. The Fed lowered its long-term growth outlook for the U.S. economy to 2.1%, another downward revision. Fed officials also lowered the outlook for long-term interest rate targets to 3.75%, below the typical rate of 4%.

....

 

Aging demographics in the U.S., low productivity growth and weak investments could all slow long-term growth, according to Garcia. He acknowledges that it's difficult to get out of a long-term slump, but the International Monetary Fund has some suggestions that the U.S. would be wise to take. "I think infrastructure spending would be great," he says. "The nation's infrastructure has been crumbling for quite a bit and if you do something about it now you get a lot of benefits. One is that you put some people to work, so it's a demand-side idea, but it also raises the longer-term potential growth rate of the economy itself."

Another way to stave of stagnation would be liberalizing immigration policy, according to Garcia. "Look, it's not time to panic yet," concludes Garcia. "In the short-term, people will pretty soon be able to participate in a more vigorous economy and in the long-term you never know about these things."    Watch video here >>>
---
The rising Independent voter believes in putting people before partisan Party politics.  That said, we agree with long term fixes with regard to fixing the broken immigration system even though the Democratic-led Senate passed immigration last year while we continue to see the Republican-led House of Representatives drag their feet and avoid putting immigration reform up for a vote.  Somos Independents are pointing out the do-nothing Republicans to our members and millennial voters. 
We recognize President Obama gave prosecutorial discretion in 2011, and he expanded it again via DACA and again. The Republican Party has fought Obama each step of the way with regard to his immigration discretion moves.
Isabel Framer (Democratic voter) points out:
"I'm glad POTUS is giving Speaker Boehner and Republican House an opportunity to do the right thing for the people and the country. This is about good strategy. We can't just think with the heart. There has to be a good thought-out strategy because once POTUS implements DHS recommendations, CIR could be dead until 2016 or perhaps 2024. In addition, anything that the President implements can be reversed at any time and is why we need real (permanent) legislation."
Today the AP reported Obama's strategy for delaying the DHS deportation review:
APNEWSBREAK: OBAMA DELAYS DHS DEPORTATION REVIEW

BY JOSH LEDERMAN 
ASSOCIATED PRESS

WASHINGTON (AP) -- President Barack Obama has asked his Homeland Security chief to hold off on completing a review of U.S. deportation policies until the end of the summer, senior White House officials said Tuesday, in a move aimed at salvaging any hopes for Congress to act on immigration this year.

Obama in March directed the government to examine whether deportation practices can be made more humane, seeking to pacify frustrated immigration advocates. But that step emboldened House Republicans to argue they can't trust Obama to enforce the law, and that bypassing lawmakers through executive action would deliver a death knell to the broader immigration overhaul that Obama and Democrats are seeking.

Caught in the middle, Obama is seeking to preserve what the White House sees as a narrow window in June and July in which Congress could conceivably act before Washington's focus becomes consumed by the November midterm elections.

"The president really wants to maximize the opportunity to get a permanent solution enacted, which requires Congress," said Cecilia Munoz, the director of the White House's Domestic Policy Council.

The delay defuses an emerging split among traditional Obama allies that emerged after the president commissioned the deportation review.

Some immigration advocates and Democrats urged Obama to take immediate executive action in the face of congressional procrastination. But others insisted the focus should remain on pressuring House Republicans to act while there's still a chance - however slim - to pass a bill that could provide a path to citizenship for the 11.5 million immigrants in the U.S. illegally.

"We've got maybe a window of two, three months to get the ball rolling in the House of Representatives," Obama said earlier this month.

That window, White House officials said, has opened now that primary elections have wrapped up in many states where Republican incumbents are being challenged by tea party candidates who oppose an immigration overhaul. But a make-or-break deadline comes when lawmakers leave Washington for a monthlong August recess to focus on campaigning.

In Denver on Tuesday, Vice President Joe Biden made similar remarks about Republican opposition to immigration reform and reluctance to deal with legislation during campaigns.

"They've got their chance now," Biden said. "Most of the primaries are over."

Obama informed Johnson of his decision to delay the review during a White House meeting last week in which Johnson updated the president on the review's progress, a senior White House official said. Homeland Security will continue working on the review but won't release the results until the window for congressional action has closed, said the official, who wasn't authorized to comment by name and demanded anonymity.

Obama's announcement comes the same day a coalition of groups backing an immigration overhaul asked Obama to hold off in order to "give the House leadership all of the space they may need." Among the groups urging Obama to delay were the National Immigration Forum, the Service Employees International Union and the U.S. Conference of Catholic Bishops.

On the congressional front, the Senate last year passed a comprehensive bill with bipartisan support that Obama says meets his criteria for what an immigration fix must include. Republicans have refused to take up that bill, saying they preferred their own piecemeal approach. But House GOP leadership has made no move to bring legislation to a vote. And last week, GOP leaders last week blocked any votes on immigration legislation - including one offered as an amendment by a Republican - in yet another ominous sign for immigration's prospects.

Johnson has offered few details about what potential policy changes he's considering or what the timeline for acting might be. But Obama has previously taken modest executive steps to ease deportation. Two years ago, he offered protection from deportation and extended work permits to some immigrants brought to the U.S. illegally as children. Johnson has said he's reviewing a possible expansion of that program, but he and Obama have both cautioned that the government is constrained in what it can do without Congress.

---

Associated Press writer Erica Werner in Washington and Nicholas Riccardi in Denver contributed to this report.

---

 
---
We have the Republican Party to blame with their abuse of tax payer monies in the billions and rising gasoline prices during our summer vacation time affecting millions of single parent women and women voters in general. According to Money News, gas prices climbed nearly 43 cents per gallon between Feb. 7 and May 2, 2014. 

On March 29 2012, Republicans voted 51 - 47 to protect oil subsidies (or oil corporate welfare handouts).  Senate Republicans blocked a Democratic measure championed by President Barack Obama to end tax breaks for the major oil companies.  These Republicans voted in support of corporate welfare for oil companies despite a WSJ poll that revealed most Americans were against oil subsidies. 
We are not sure why Republican Speaker John Boehner has been a staunch advocate of XL Pipeline considering drilling our own oil is causing American gasoline prices to rise. The billions of dollars Republicans give to oil companies do not drive our gasoline prices lower and our tax dollars are being wasted. 
This NBC News report, as Fortune explains, the U.S. is now an exporter of refined petroleum products, but Americans aren't getting reduced prices because the oil companies are now pricing the fuel according to European metrics:
The U.S. is now selling more petroleum products than it is buying for the first time in more than six decades. Yet Americans are paying around $4 or more for a gallon of gas, even as demand slumps to historic lows. What gives?

***

Americans have been told for years that if only we drilled more oil, we would see a drop in gasoline prices.

***

But more drilling is happening now, and prices are still going up. That's because Wall Street has changed the formula for pricing gasoline.
Women and independent voters will be deciding the outcome of the 2014 elections.  Indeed  NPR's Mara Liasson says unmarried women are the single most important demographic in this year's elections, with a quarter of the entire electorate overall are single women. As marriage rates decline, the numbers of single women are growing. 
According to the 
Gallup
, "Forty-two percent of Americans, on average, identified as political independents in 2013, the highest Gallup has measured since it began conducting interviews by telephone 25 years ago. Meanwhile, Republican identification fell to 25%, the lowest over that time span. At 31%, Democratic identification is unchanged from the last four years but down from 36% in 2008." 
According to the Independent Voter Network (
IVN
):  
"The current Congress has an average 9.2 percent approval rating and 84.2 percent disapproval rating. ... These numbers point to a grave problem: the House of Representatives is utterly unrepresentative."  
Vote the do-nothing GOP-led House of Representatives out of office.  Women and independent voters are fed up with oil corporate welfare handouts and rising gasoline prices Republicans protect and it's time to #DumpTheTea.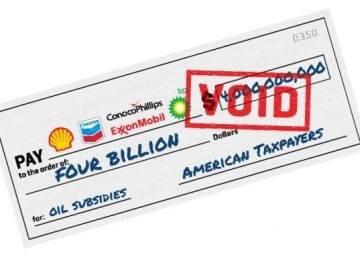 ---