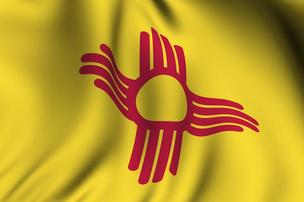 Somos Independents - is a woman led independent registered voter group who encourages coming of age and new  millennial voters to vote during the 2014 elections.  Recently, we were in San Diego, California, registering brand new voters, and this time we are scheduled to hit University of New Mexico in Albuquerque, New Mexico, on September 26th, 2014,  and later El Paso, Texas, on September 28th, 2014 at the Lincoln Chicano Park. 
Somos Independents is concentrating their efforts in the southwest leading up to a national campaign via "Cruising To The Polls" that targets Chicano and lowrider owners to remember to vote on November 4, 2014, election day.  The campaign will kick off on November 1, 2014.  Often times, Tea Party Republicans make the mistake of lumping all brown people together.  Chicanos are proud Americans who are not ashamed of Mexican heritage and Cruise To The Polls creatively revives the Chicano movement and lowrider culture while mixing it in with our political responsibility Dr. Hector P. Garcia and "Corky" Gonzales-style.  We have a duty to be a voice for our indigenous brothers and sisters who are undocumented and have no voting voice.
We will have a registration booth at the University of New Mexico in Albuquerque in an  Outdoor Space on campus near the  SUB Mall (1) South of SUB/Statues Sound/Bus Area. 
What makes us different than other "Get Out The Vote" organizations that are out there is  we educate and inform our audience who the immigrant friendly politicians are.   It's one thing to say, "Go and vote" and another to give guidance to our gente (people) who the anti-immigrant politicians are. 
We educate the difference between immigrant-friendly politicians and the bigots so that Chicano / Latino voters are well informed despite the smoke and mirrors politicians create.
---
As a former member of the law enforcement community / bomb dog handler, I take issues against hypocritical politicians such as (R) John Kavanagh who voted against salary increases for law enforcement, while doubling his taxpayer-funded living allowance via Arizona's Senate Bill 1217 dated April 15, 2014. 
As a key swing Independent voter of Arizona, our independent voter group is giving John Kavanagh two thumbs down.  Kavanagh is a career politician who has been in politics for 8 years too long.  He is also an extremist who doesn't believe in bipartisanship that addresses and takes on tough issues.   Kavanagh is an extremist.  Moderates and centrist independent voters are tired of extremism in our State of Arizona and we are signaling to fellow independent voters to vote "anyone but Kavanagh."
According to a mailer sent to me, John Kavanagh even co-sponsored legislation ending term limits for legislators via HCR 2010, 2007, and in fact voted against adjusting [his own] politician's retirement benefits funded by taxpayers during our economic crisis via HB 2062 dated March 27, 2008.
It's time for Kavanagh to go.
---