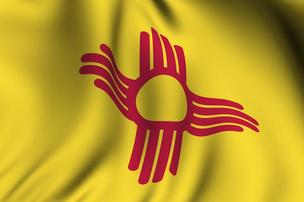 Somos Independents - is a woman led independent registered voter group who encourages coming of age and new  millennial voters to vote during the 2014 elections.  Recently, we were in San Diego, California, registering brand new voters, and this time we are scheduled to hit University of New Mexico in Albuquerque, New Mexico, on September 26th, 2014,  and later El Paso, Texas, on September 28th, 2014 at the Lincoln Chicano Park. 
Somos Independents is concentrating their efforts in the southwest leading up to a national campaign via "Cruising To The Polls" that targets Chicano and lowrider owners to remember to vote on November 4, 2014, election day.  The campaign will kick off on November 1, 2014.  Often times, Tea Party Republicans make the mistake of lumping all brown people together.  Chicanos are proud Americans who are not ashamed of Mexican heritage and Cruise To The Polls creatively revives the Chicano movement and lowrider culture while mixing it in with our political responsibility Dr. Hector P. Garcia and "Corky" Gonzales-style.  We have a duty to be a voice for our indigenous brothers and sisters who are undocumented and have no voting voice.
We will have a registration booth at the University of New Mexico in Albuquerque in an  Outdoor Space on campus near the  SUB Mall (1) South of SUB/Statues Sound/Bus Area. 
What makes us different than other "Get Out The Vote" organizations that are out there is  we educate and inform our audience who the immigrant friendly politicians are.   It's one thing to say, "Go and vote" and another to give guidance to our gente (people) who the anti-immigrant politicians are. 
We educate the difference between immigrant-friendly politicians and the bigots so that Chicano / Latino voters are well informed despite the smoke and mirrors politicians create.
---
Tonight at 9:00 p.m. EST,  Mexican-Americans will be listening to Cuban-American Sen. Marco Rubio's State of the Union response on immigration.
Here are the things we will be listening for:
1.  Whether or not Rubio retracts his support for Arizona's SB 1070 law that has harmed thousands of families and our economy in Arizona.
2.  Whether or not Rubio defers strong leadership to Border State elected officials in Texas, Arizona, New Mexico and California. Will Rubio mention Latin Elected Officials in Texas since Texas has the largest border length, and since Texas knows the ins and outs of border problems and solutions?
3.  Why didn't Rubio support the DREAM Act in December 2010 when we needed him the most?  Is it because Florida turned 'blue' during the 2012 Presidential election cycle?  Rubio has to support immigration if he does not want to be a one-term Senator.  [This could also explain why we witnessed 'yellow' bellies regarding the Texas GOP leaders Sen. Ted Cruz and Sen John Cornyn (with regard to Super 8 on CIR) because Texas is still 'red' in Presidential cycles.]
I don't think Rubio  wants to go down in history as being a one-term Senator….and he has to fix the immigration damage he caused since 2010 when he did NOT support the DREAM Act.   If Rubio really cares about the solutions to the border problems….the speech will not be just about himself…he will divert attention to the Border state leaders in Texas, Arizona, New Mexico, and Califas. Keep in mind that 'Hispanic' Texas Senator Ted Cruz was not part of the Immigration (Super Eight) leadership even though Texas is the state with the LARGEST border length in the country.
In the meantime, I want to share an op-ed by David Leopold who is the immediate past President of AILA.
    Rubio's State of the Union Response: An Historic Opportunity to Lead
   "….But Rubio has an opportunity to do much more than mend fences for the Republicans. He has an historic chance to show he is not a merely a politician tasked by party elders to reach out to a disgruntled constituency, but a statesman. He can embody the bipartisan leadership in Congress that our nation needs: senators and representatives who are willing to put politics aside and partner with President Obama in an effort to fix the dysfunctional mess of an immigration system that plagues America, tearing families apart and stifling the economy. He can be the courageous leader the GOP needs, one with the guts to wrench his party out of the dark corner of the anti-immigrant fringe and into an enlightened national conversation on immigration reform. ….
---