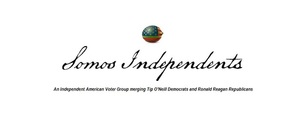 For Immediate Release
August 27, 2016
Arizona Cruiser's Association
Richard Diaz
(602) 790-4735
DeeDee Garcia Blase
Co-Founder Somos Independents
(480) 200-3748
English-Only Is Not the Answer – Arizona State Senator Catherine Miranda To Address Lowrider & Biker Community On Serial Shooter Public Safety
We can all agree that we want the killer caught.  And in order to do so, we must raise more awareness to Latino / Chicano community by placing in the hands of every single public school student a bilingual flyer they can take home to their parents.  It is the cheapest way to raise awareness and increase public safety for our children—particularly in areas with a high Spanish speaking population.
Tomorrow we will be partnering with the Arizona Cruiser's Association to raise public safety and with Arizona State Senator Miranda.  Catherine will give a speech to our community advocating public safety regarding the serial killer when she speaks to the entire lowrider / biker community audience in South Phoenix at South Plaza located at 6060 South Central Avenue, Phoenix, AZ.
We will begin our Cruise To the Polls (Lowrider-style) at Murphy's Park in Maryvale where cruise maps will be distributed, and we will end up at in South Phoenix at South Plaza (6060 South Central Avenue, Phoenix, AZ ) with festivities, entertainment, food, speakers and more.    We expect a handsome turnout of lowriders to this event. 
Cruise To The Polls
Place: Murphy's Park -- 58th Avenue and Glendale Avenue
Date: Sunday, August 28, 2016
Time: 3:30 pm
LD 29 Candidate for Arizona State Senate Lydia Hernandez addresses the English Only Crowd with:
My community is under attack and we are being hunted down like animals.  This killer has not discriminated; he has shot adults as well as innocent children.  He has shot Latinos and blacks.  I find it extremely disheartening and am deeply saddened that our advocacy for public safety for our community brought out so much hatred for a language.  I anticipated some backlash but I still have difficulty understanding the dislike for other cultures and languages.  Please help us not lose focus.  We are all humans and children of god and I urge us to not feed into the hate rhetoric. I urge folks to look inward and try to understand our perspective, urgency and need to protect our children and families.  We should not tolerate one more death within our communities. 
LD29 Candidate for Arizona House of Representatives Cesar Chavez states:
As community members, it is our due diligence to ensure that we hold our public officials and police department accountable for the safety of our children, family and neighbors.  These acts of violence must come to an end and it will take one brave community member to step up and provide the evidence needed to capture this terrorist.   Thank you Phoenix Police Department, thank you block watches of Maryvale and surrounding areas, and thank you to every individual who has called in to provide tips against this individual.  Police will soon hold this man in captivity and a bit of peace will be returned to the families that lost a loved one, knowing that he will no longer cause harm to our community.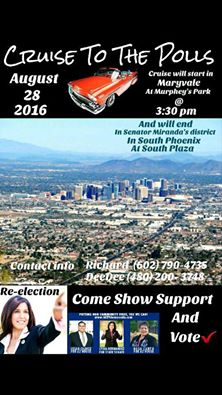 ###
---